Skäckerfjällen All 16 Summits. New Record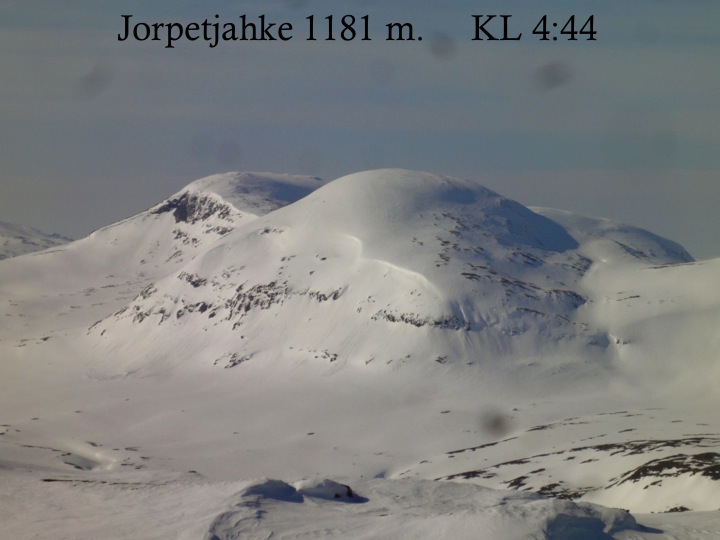 New record on 23:13 hours. (I also had the old one on 45:15 hours from 2012)
16:50 hours of skiing and 6:23 of resting.
16 summit int total wildeness area. So no civilisation, humens or roads. It´s exist two small rescue hut.
Two possible startpoint. The road close by Anjans Mountainstation and the small mountain villige Kolåsen. I start and finish i Anjan.
6 862 ascent meters (got 7 117 meter 2012, little different routes)
80,43 kilometers (I got 78,58 km 2012)
Still the only one that have skied all summit on one tour.
The Mountains are:
Lill- Anjeskutan, Onne Tjohkele 1152 m
Anjeskutan, Stoere Tjohkele 1201 m
Sockertoppen, Gihperegaejsie 1202 m
Opmedstjahke 1199 m
Skeavratjahke 1191 m
Jorpetjahke vid Sandfjället 1181 m
Sandfjället, Steavhkere 1230 m
Dueljienaesie 878 m
Skïeledahke 1190 m
Lågsjöskutan, Skaalnja 1113 m
Buvrietjahke 1047 m
Dörrsvalen, Gaallanavte 984 m
Rovtsentjarra 898 m
Jorpetjahke 1203 m
Mehkentjahke 1205 m
Aahkantjahke 1138 m
The route on movescount you find here: