"Smällkaramell" SE Slottet 1640m EDX-S6-E4-55° 2010-06-08 First decent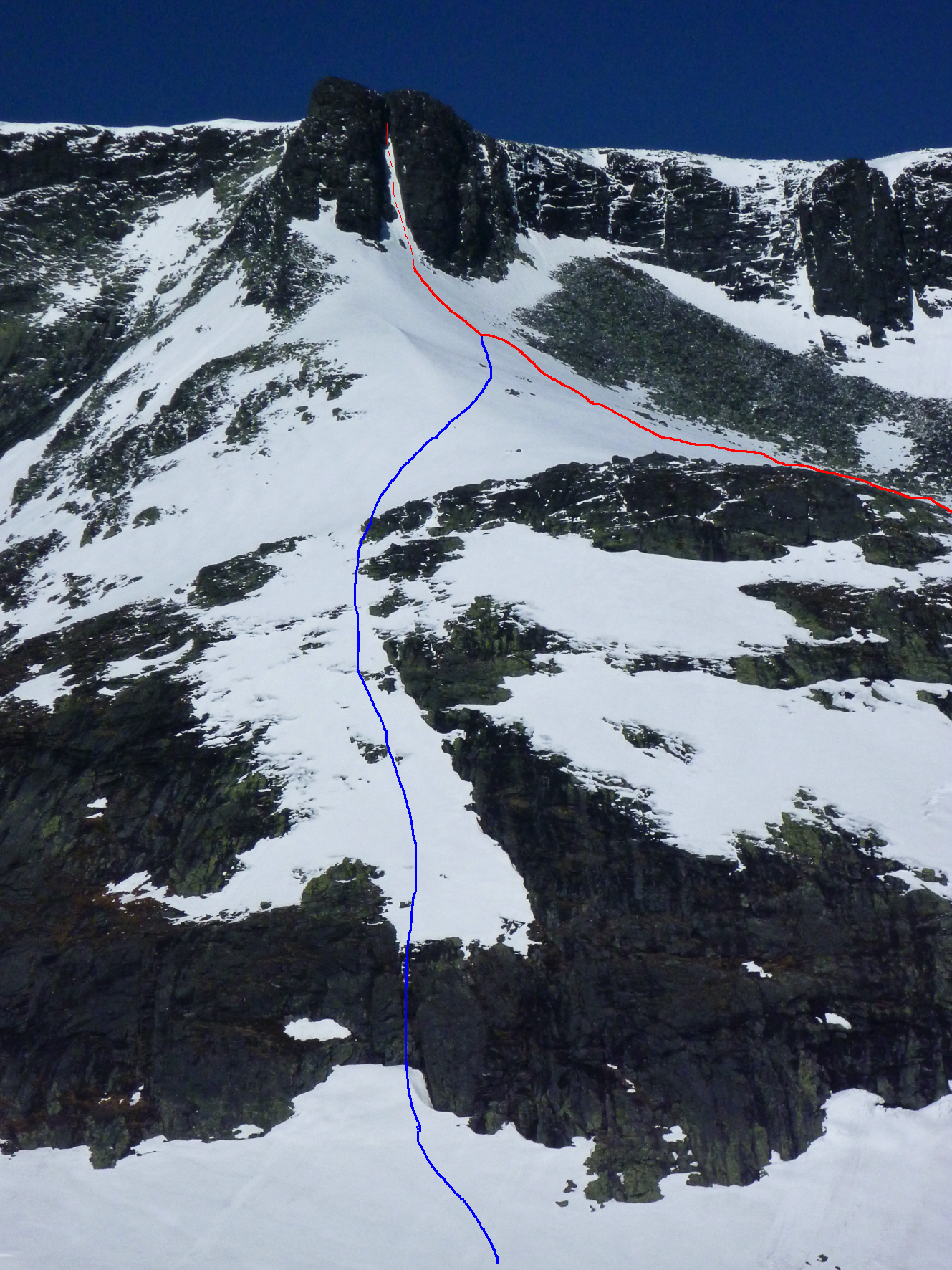 Ski this line together with Kristoffer Kumar Lidvall in june 2010. June is a perfect time for steep line in Sylarna.
We climb from down and ski down same way and the last part we ski the blue line. And it was snow covered the whole way down. This picture is from a other year.