"Graveyard" SE Grubbfjället Västertoppen 849m EDX-S7-E4-60° 2016-04-19 First decent or not?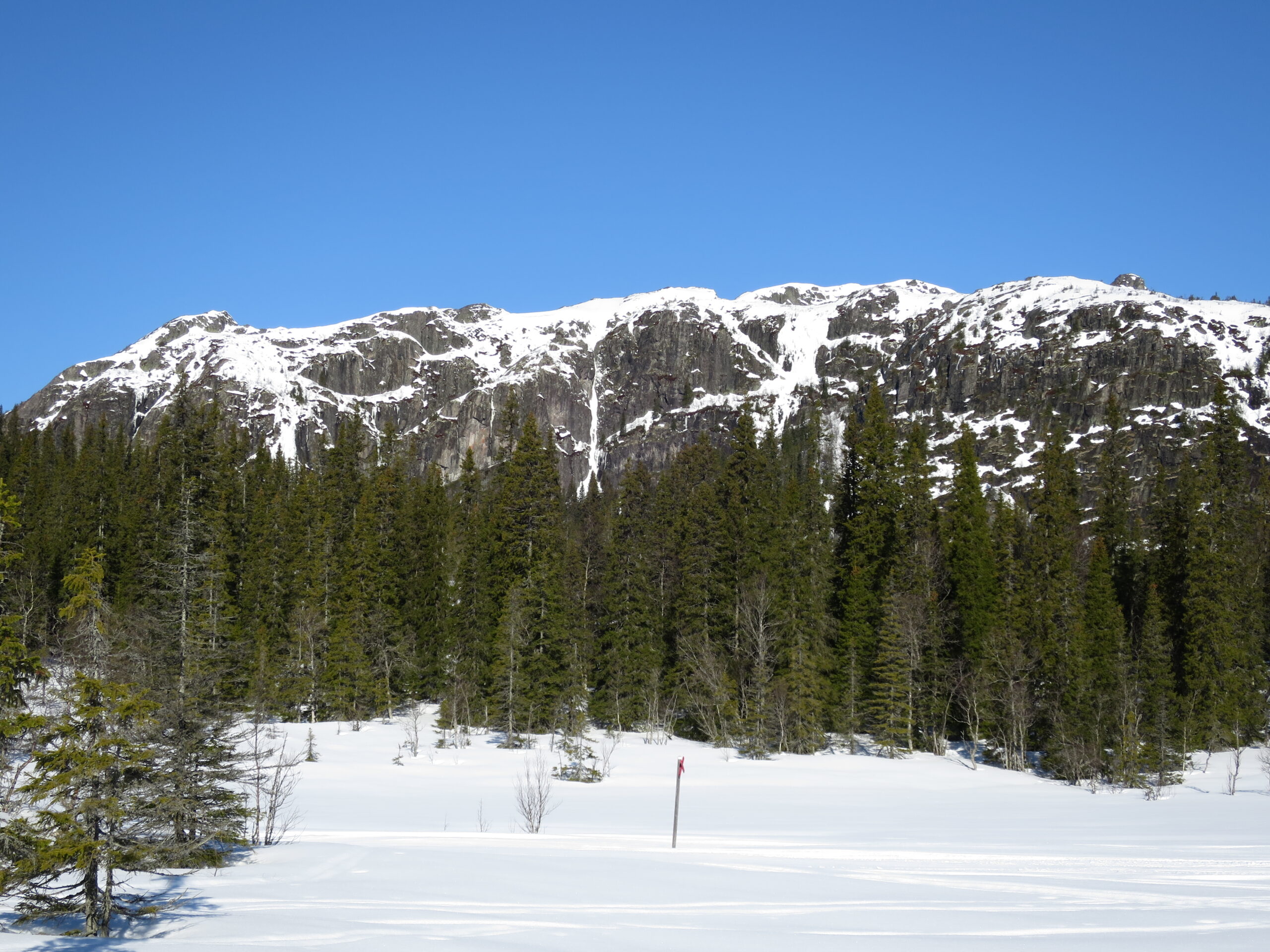 Graveyard I try to ski a couple of time different years. This time we try to go for it, but it´s more or less impossible to ski. It´s narrow and have parts of 1 meter wide and up to 3 meters.
2016-04-17 I was here alone and ski 20% of the couloir from the start. 2016-04-29 I try again together with henrik Westling. We repelling 80% from the top and ski the last 20% in the end. Maybe it future I try again with 130 cm long ski and with a lot of snow deep so maybe littlebit wider.