Torg Till Torg, Åre Square – Östersund Square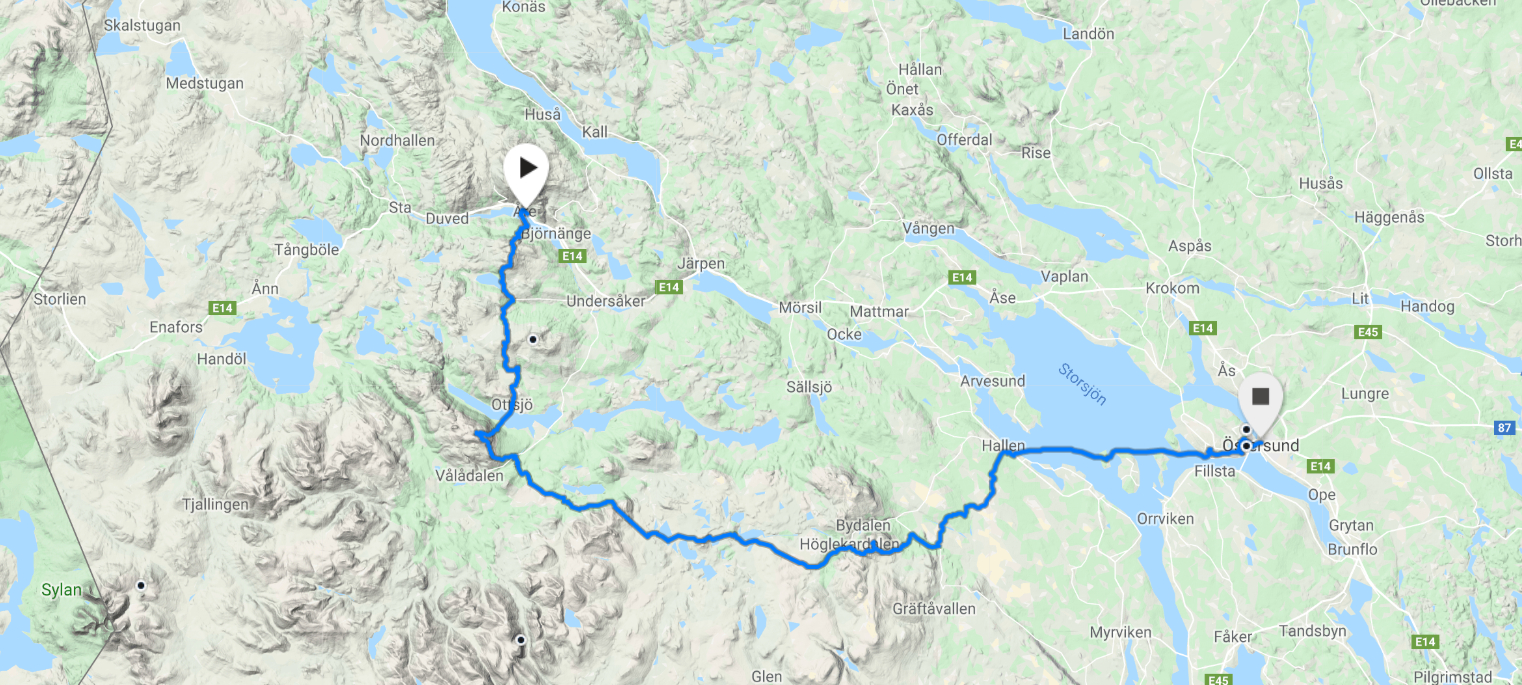 Preface
It´s was me and my friend Kristoffer Kumar Lidvall dream to ski from his home in Undersåker/Åre to my home in the city of Östersund. The idea was: "We are friends and for us the natural thing to do, is to ski. So for us if we want from a place to un other: we normally ski."
Åre had bad skiing and a beutiful square. Östersund had good skiing and a ugly square.
The Info:
Åre is a boring and bad ski resort in Jämtland. Åre is a famous skiresort but compare to all Jämtlands over 40 ski resort Åre is just one i the crowd. No good pistes because there are like steep flat football fields without natural hilly sloped. The offpist terrain is nice but without exiting and with really less of snow.
Östersund and Frösön is one of the oldest and most classic ski destination in Sweden. Here is where all start and the ski slopes is natural hilly and fun to ski in. The offpist terrain is exiting and extreme on all ways.
Åre Square is quite nice and cusy.
Östersund Square is one of the worst in the whole world. It´s so totally crap. The name is "The Golden Square" and it´s cost 3 991 615 euro to build.
Åre to Östersund on ski: Offer both good and some bad skiing. But real nice and fun ski between this destinations.
So my goal was to ski beetween this to places so the people really understand that Åres skiing is crap and Östersunds square and their politics are crap.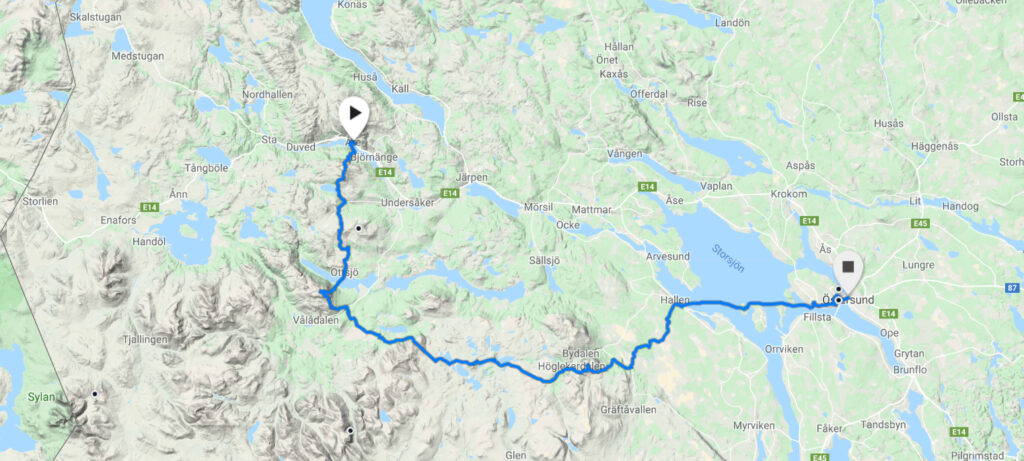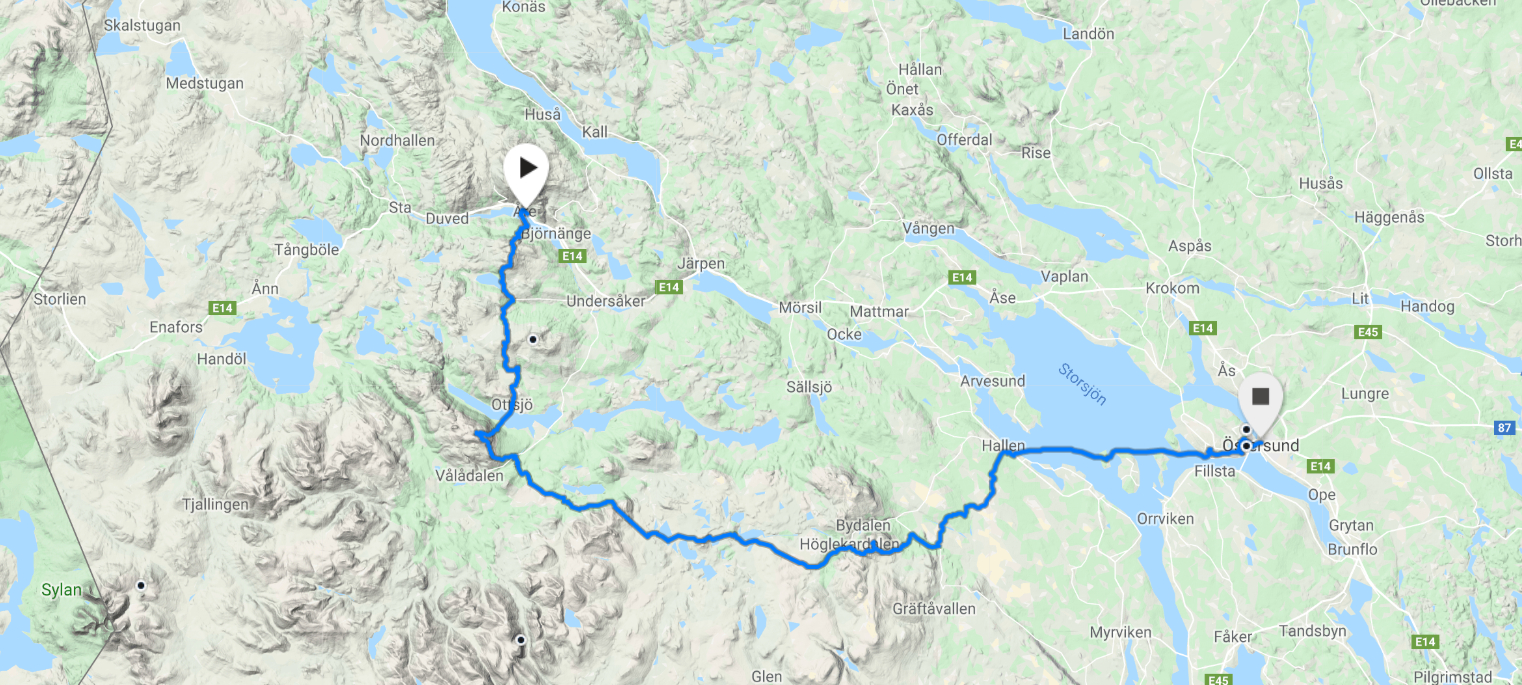 Of course I ski the alpine route between these places.
5 Summits:
Renfjället 986 m
Grofjället 952 m
Ottfjället Östertoppen 1265 m
Bredsjöhögen 944 m
Drommen 1140 m
The island on the lake "Storsjön":
Utöarna
Verkön highest point 338 m
Andersön
Bynäset
Frösön
Frösön 3 hieghest mountains:
Stengårdsberget 428 m
Öneberget 331 m
Östberget 466 m
Summary:
39 hours from Åre Square to Östersunds Square. Day 1 12:57 hours and Day 2 15:17 hours.
A article in the local newpaper ÖP
The route on Movescount